TAROT: One of the most sought after personal & spiritual services

Tarot is one of the most in-demand spiritual services online. Your audience is the world. I have had clients from every single community in the world and from over 20 different countries.
The truth is, people from all walks of life NEED GUIDANCE and are ready to invest in it. Tarot is possibly the oldest form of coaching known to mankind... Now talk about branding.
Another reason to get started: The Tarot Reading market is impossible to saturate. As the online community grows, people look for trustworthy individuals to follow and growing your clientele has never been easier... Why? Because as a Tarot Reader, your brand is you. No need for further market research: it hasn't been done yet.
In this course, I will show you how to identify your very own Tarot Reading voice and how to turn it into a profitable source of income while helping hundreds, if not thousands of people feel better and see clearer.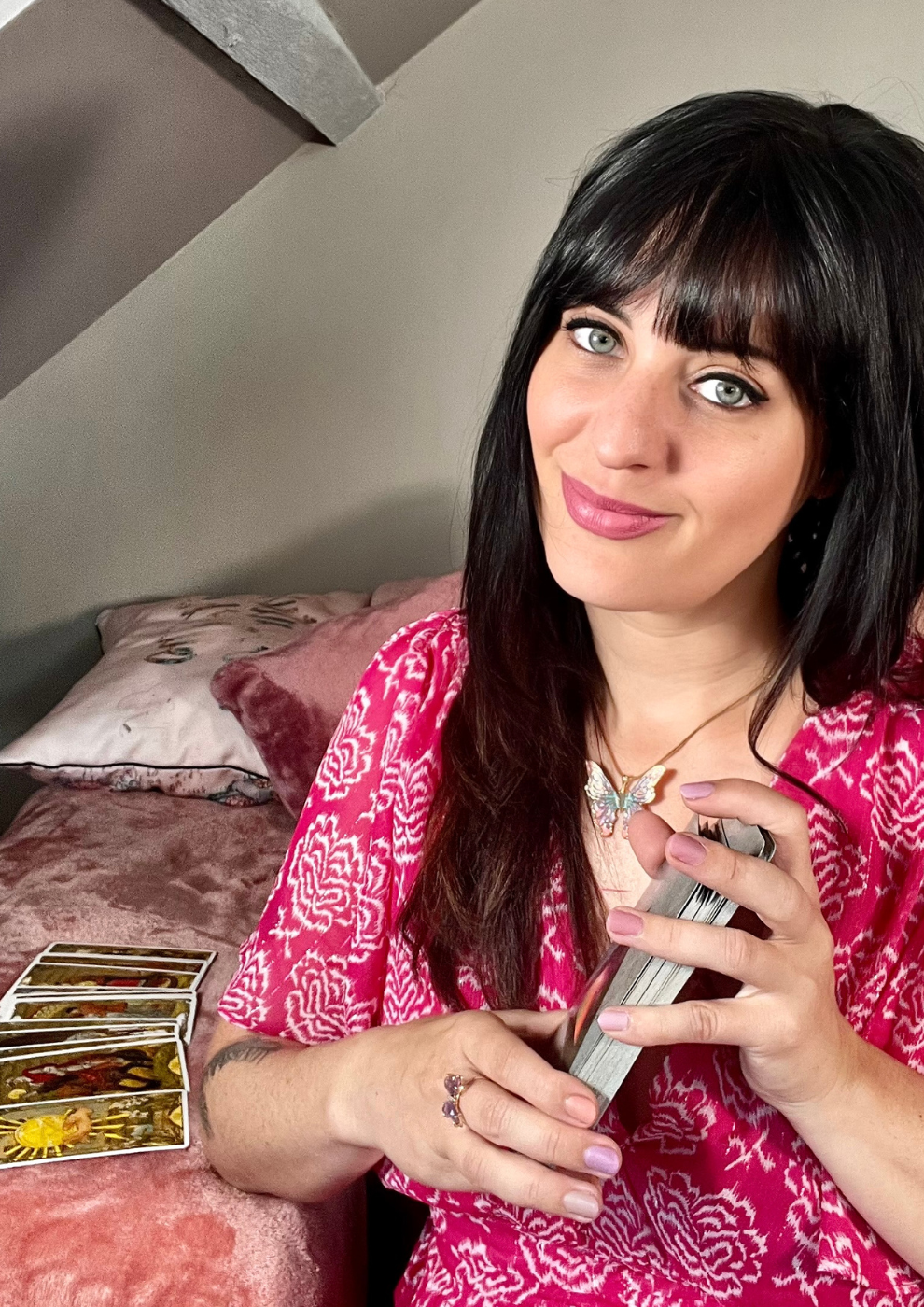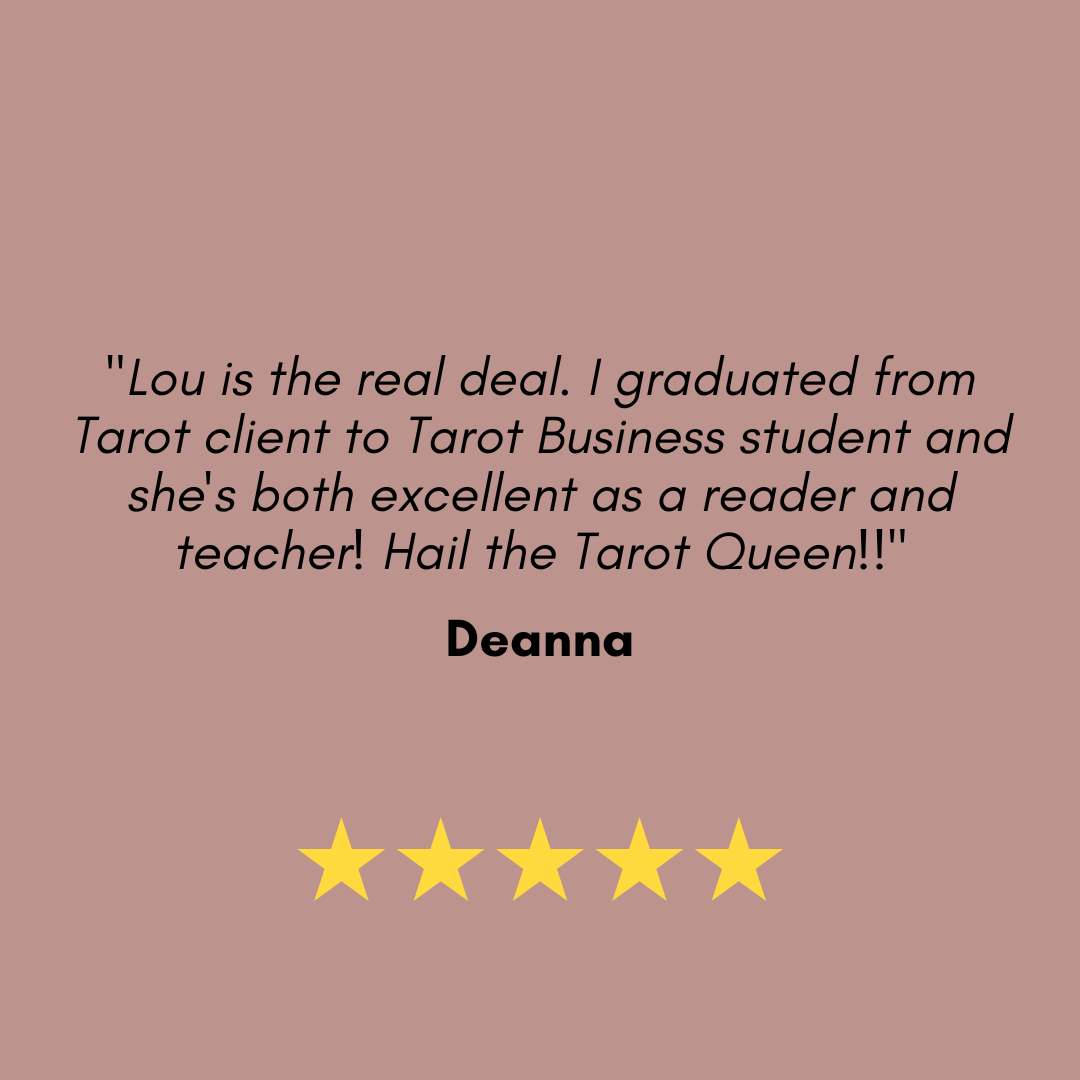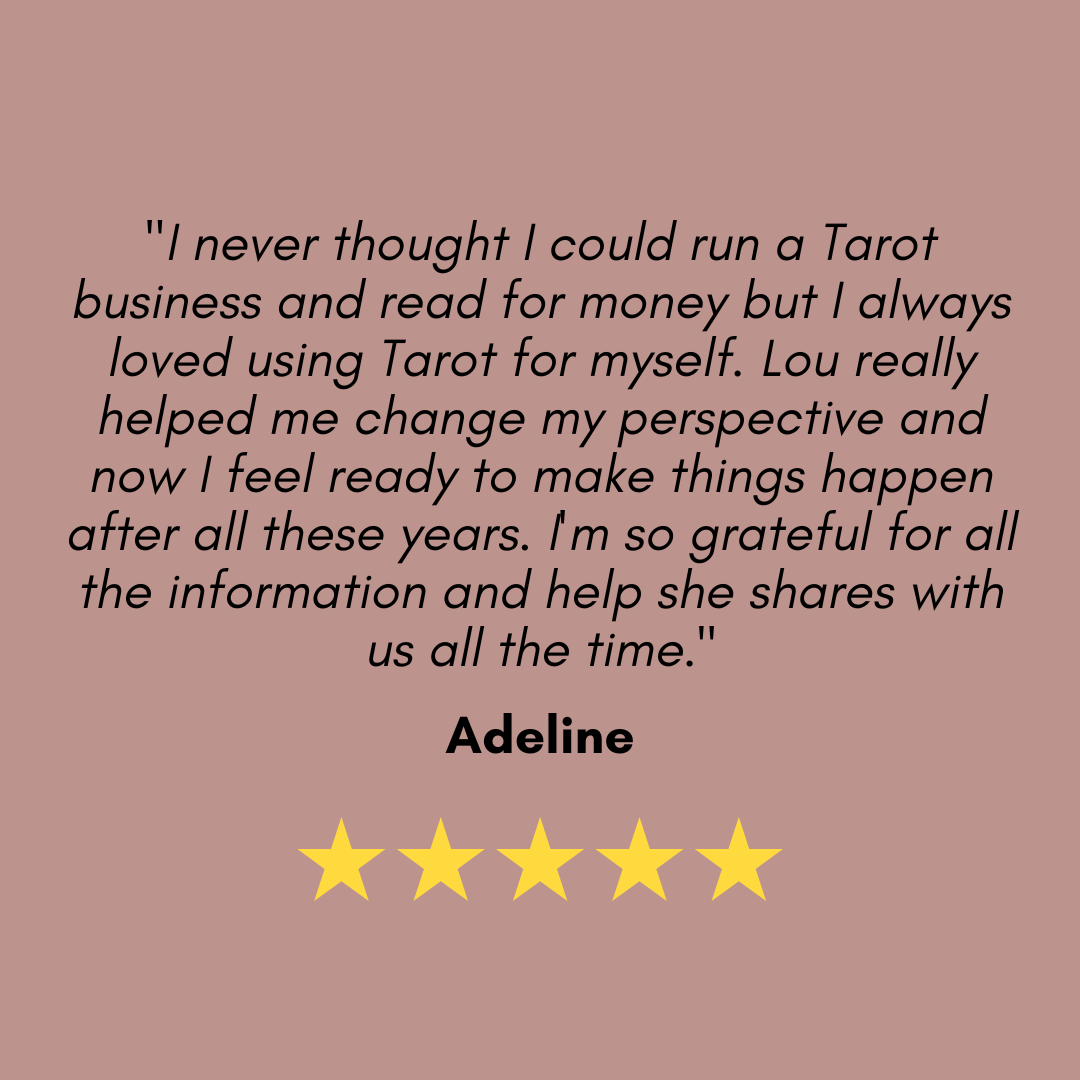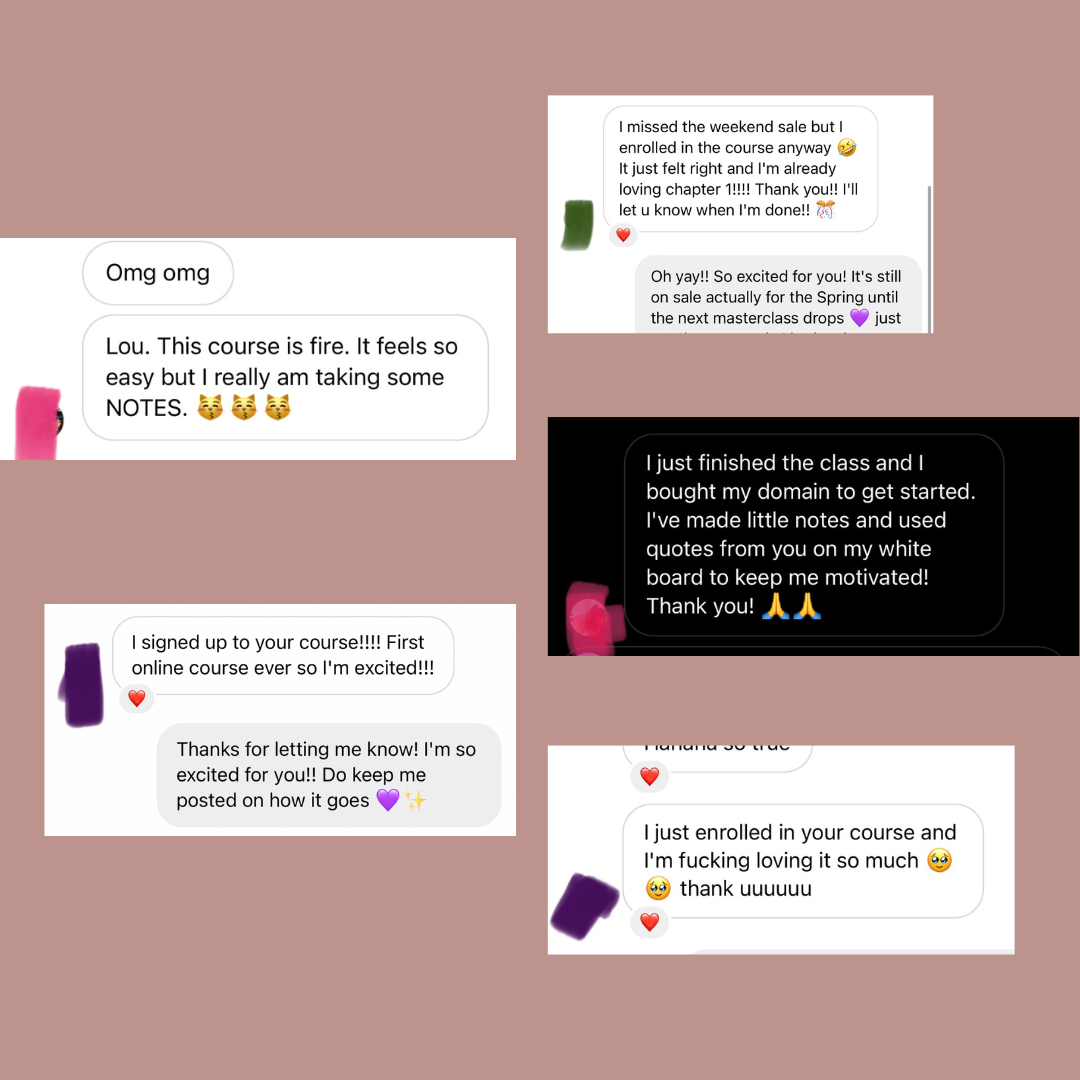 Get Started Now
People love Tarot. People need guidance. Don't wait to get started.
Hi, I'm Lou and I've been running TarotParlor.com for over 15 years, reading for people all over the world and creating content for Tarot Readers of all walks of life.
On my Tarotpreneur journey, I have learned a lot and developed a mindset that helped me grow, charge prices that reflect the value of my services and create a brand from scratch.
I take pride in helping people see clearer, make better decisions and reclaim their power.
If you know you have that special gift, that clarity of mind and understanding of the deck. And if you know you're ready to turn this gift into a serious stream of income, then this course is exactly what you need.
Start changing lives and achieve financial freedom. ENROLL TODAY.

Check your inbox to confirm your subscription