Are you ready for more?
Ready for love?
Ready for abundance?
Discover the Secrets of Manifesting with Tarot & Unlock Your FULL Potential to Attract Abundance!✨

Are you ready to harness the mystical power of Tarot to manifest your dreams and desires? Introducing my groundbreaking course on Manifesting with Tarot – the ultimate guide to unlocking your true potential and attracting unlimited abundance into your life!

Imagine having the ability to tap into the ancient wisdom of Tarot cards and channel their energy to manifest your deepest aspirations. Whether you seek financial prosperity, fulfilling relationships, vibrant health, or personal growth, this course will empower you with the tools and knowledge to manifest your desires effortlessly.

Why choose Manifesting with Tarot? Because Tarot is not just a divination tool; it's a powerful gateway to your subconscious mind, where true transformation begins. With the right guidance and techniques, you can utilize Tarot's ancient symbolism and archetypes to align your thoughts, emotions, and actions with the abundant universe.

What sets my course apart is its comprehensive and step-by-step approach coupled with a simple feel that makes it all feel effortless… all the while, you're getting all the magic through the right energies!

I've carefully curated the most effective manifesting techniques and seamlessly integrated them with Tarot wisdom✨. From beginner to advanced practitioners, this course is designed to meet you where you are and take you to new heights of manifestation mastery.

Here's what you'll gain from this transformative journey:

1. Understand the essence of manifesting.

2. Understand free will & Tarot (AKA one of the most ancient prediction tools!)

3. Harness Tarot Rituals: Incorporate sacred rituals into your manifestation practice. 

4. Learn my personal manifesting spreads. Step by step, I'm teaching you my custom Tarot spreads to manifest (for a quick manifestation and to up your game… forever!)

5. Own it! I'll teach you how to tame the deck and make every card work for you by creating your own affirmations and choosing your destiny… Uh… yes, you can! ✨

By the end of this course, you'll have a deep understanding of the interplay between Tarot and manifestation. You'll be equipped with a treasure trove of tools, techniques, and rituals to manifest your desires and create the life you've always dreamed of.

Are you ready to unleash the unlimited power of Tarot and manifest a life of abundance, joy, and fulfillment? Join our course on Manifesting with Tarot today and let your dreams become your reality! Don't miss this opportunity to transform your life. Enroll now!
✨Oh! And as if this all wasn't life-changing enough, the course comes with 3 FREE digital downloads including my best-selling eBook "How to Manifest the Life You Want Using Tarot."
I said it before... I GOT YOU 😊
More importantly: YOU GOT THIS 💪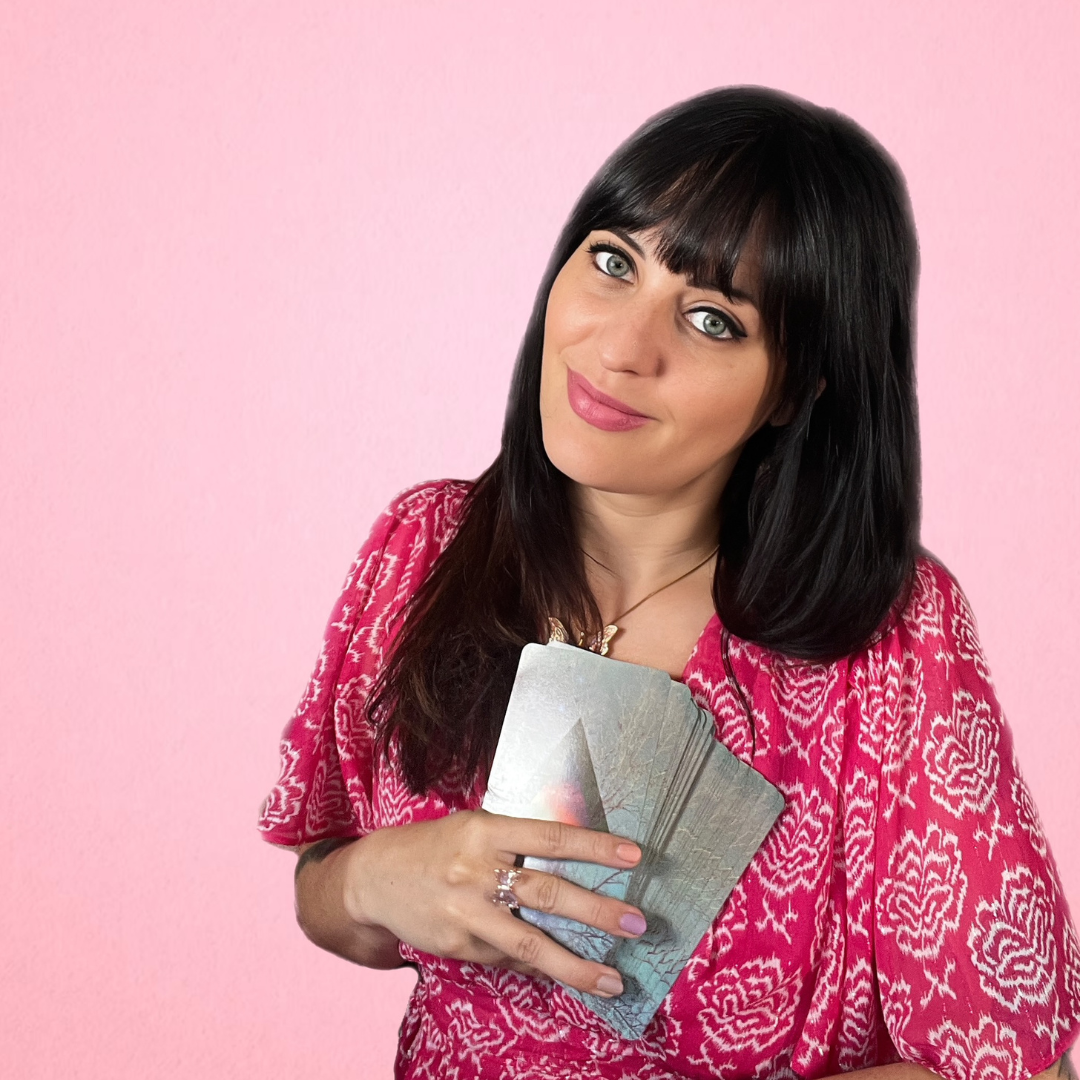 Tarotfest with me!

Are you ready to manifest your deepest desires? Want to up your manifesting game? This is it.

This is more than a course. You'll not just get to hang out with me and get my best tips on Tarotfesting (Manifesting with Tarot) but you'll also get my best-selling eBook "How to Manifest with Tarot", my One Month Manifesting Challenge and my favorite One Week Tarot Challenge to help you level up even more!
This stuff is powerful. It has helped me eliminate debt, manifest my specific person and continuously helps me transform my life and upgrade everything as I go through the deepest possible connection with my higher self.
Check your inbox to confirm your subscription